Overview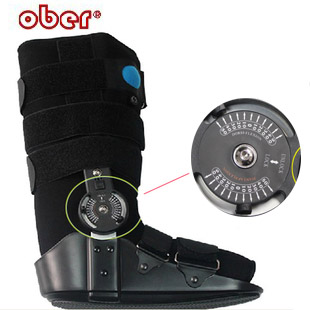 Achilles tendon is a strong fibrous cord present behind the ankle that connects the calf muscles to heel bone. It is used when you walk, run and jump. When the Achilles tendon becomes thin, weak, or if it is not used, it may be susceptible to injury or damage. Achilles tendon rupture occurs most often in middle-aged athlete participating in sports that involve running, pivoting, and jumping. Recreational sports that may cause Achilles rupture include tennis, racquetball, basketball, and badminton.
Causes
Factors that may increase your risk of Achilles tendon rupture include some of the following. Age. The peak age for Achilles tendon rupture is 30 to 40. Sex. Achilles tendon rupture is up to five times more likely to occur in men than in women. Recreational sports. Achilles tendon injuries occur more often during sports that involve running, jumping, and sudden starts and stops, such as soccer, basketball and tennis. Steroid injections. Doctors sometimes inject steroids into an ankle joint to reduce pain and inflammation. However, this medication can weaken nearby tendons and has been associated with Achilles tendon ruptures. Certain antibiotics. Fluoroquinolone antibiotics, such as ciprofloxacin (Cipro) or levofloxacin (Levaquin), increase the risk of Achilles tendon rupture.
Symptoms
If you rupture your Achilles tendon, you may hear a snapping or popping sound when it happens. You will feel a sudden and sharp pain in your heel or calf (lower leg). It might feel like you have been kicked or hit in the back of your leg. You may also have swelling in your calf. be unable to put your full weight on your ankle, be unable to stand on tiptoe, or climb stairs, have bruising around the area. If you have any of these symptoms and believe you have ruptured your Achilles tendon, go straight to accident and emergency at your local hospital. If you partially rupture your Achilles tendon, the tear may only be small. Symptoms of pain and stiffness may come on quite suddenly like a complete rupture, but may settle over a few days.
Diagnosis
In order to diagnose Achilles tendon rupture a doctor or physiotherapist will give a full examination of the area and sometimes an X ray is performed in order to confirm the diagnosis. A doctor may also recommend an MRI or CT scan is used to rule out any further injury or complications.
Non Surgical Treatment
Non-surgical management traditionally was selected for minor ruptures, less active patients, and those with medical conditions that prevent them from undergoing surgery. It traditionally consisted of restriction in a plaster cast for six to eight weeks with the foot pointed downwards (to oppose the ends of the ruptured tendon). But recent studies have produced superior results with much more rapid rehabilitation in fixed or hinged boots.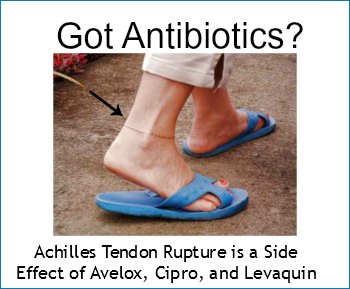 Surgical Treatment
Surgical correction of the ruptured tendon is almost always necessary. Surgery is performed in order to regain the maximum strength of the Achilles, as well as the normal pushing off strength of the foot. The strength of the muscle depends on the correct tension between the muscle and the tendon. The only way the correct tension on the tendon can set is by accurately repairing the tendon ends. When the tendon ruptures, the ends of the tendon separate and multiple little strands of the tendon are present like pieces of spaghetti. There are old fashioned techniques for repairing the tendon which require very long incisions (eight inches) on the back of the leg. These are complicated and associated with a high incidence of infection in the skin after surgery. This is an important consideration, since infection in the skin can lead to devastating problems with the skin and tendon. This problem of skin infection has, in the past, led surgeons away from surgical methods of treatment. Fortunately, now there is a new, unique method available for operating on and repairing the tendon. This new method requires only a tiny incision of one to two centimeters in length. This is far more accurate surgery. Recovery after this procedure is easier and the surgical complication rate is extremely low.
Prevention
To reduce your chance of developing Achilles tendon problems, follow the following tips. Stretch and strengthen calf muscles. Stretch your calf to the point at which you feel a noticeable pull but not pain. Don't bounce during a stretch. Calf-strengthening exercises can also help the muscle and tendon absorb more force and prevent injury. Vary your exercises. Alternate high-impact sports, such as running, with low-impact sports, such as walking, biking or swimming. Avoid activities that place excessive stress on your Achilles tendons, such as hill running and jumping activities. Choose running surfaces carefully. Avoid or limit running on hard or slippery surfaces. Dress properly for cold-weather training and wear well-fitting athletic shoes with proper cushioning in the heels. Increase training intensity slowly. Achilles tendon injuries commonly occur after abruptly increasing training intensity. Increase the distance, duration and frequency of your training by no more than 10 percent each week.